MCSA 70-740 Cert Guide: Installation, Storage, and Compute with Windows Server 2016
کتاب MCSA 2016 مباحث استاندارد 70-740 از ویندوز سرور 2016 را تحت پوشش قرار می دهد. تمرکز کتاب MCSA 2016 آزمون 70-740 بر روی نصب ویندوز سرور 2016 ، تنظیمات دیسک در ویندوز سرور 2016 و ویژگی های عملیاتی و محاسباتی دیگر در ویندوز سرور2016 خواهد بود. کتاب MCSA 2016 به ملاحظات نصب ویندوز سرور 2016 و کارهایی که باید در زمان نصب نانو سرور (Nano Server) ، همچنین ساختن و مدیریت ایمیج خواهد پرداخت. کتاب MCSA 2016 همچنین مطالبی درمورد فضای ذخیره سازی محلی برروی سرور را پوشش می دهد. این موارد شامل پیکربندی دیسک و پارتیشن سرور، کپی گرفتن و در دسترس پذیری داده ها(High Availability)، Disaster Recovery ، Storage Space Direct و راه حل های Failover Cluster و … می باشد.
لینک دانلود
 MCSA 70-740 Cert Guide: Installation, Storage, and Compute with Windows Server 2016
حجم: 15 مگابایت

دانلود
رمز فایل: technet24.ir
MCSA 70-740 Cert Guide: Installation, Storage, and Compute with Windows Server 2016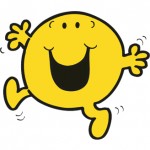 Copyright 2017
Dimensions: 7-3/8″ x 9-1/8″
Pages: 432
List Price: $99.98
Edition: 1st
ISBN-10: 0-7897-5697-8
ISBN-13: 978-0-7897-5697-8
Learn, prepare, and practice for MCSA 70-740 exam success with this Cert Guide from Pearson IT Certification, a leader in IT certification.
Master MCSA 70-740 exam topics
Assess your knowledge with chapter-ending quizzes
Review key concepts with exam preparation tasks
Practice with realistic exam questions
Learn from more than one hour of video lessons
MCSA 70-740 Cert Guide is a best-of-breed exam study guide. Leading technology trainer and consultant Anthony Sequeira shares preparation hints and test-taking tips, helping you identify areas of weakness and improve both your conceptual knowledge and hands-on skills. Material is presented in a concise manner, focusing on increasing your understanding and retention of exam topics.
The book presents you with an organized test preparation routine through the use of proven series elements and techniques. Exam topic lists make referencing easy. Chapter-ending Exam Preparation Tasks help you drill on key concepts you must know thoroughly. Review questions help you assess your knowledge, and a final preparation chapter guides you through tools and resources to help you craft your final study plan.
The companion website contains the powerful Pearson Test Prep practice test software, complete with hundreds of exam-realistic questions. The assessment engine offers you a wealth of customization options and reporting features, laying out a complete assessment of your knowledge to help you focus your study where it is needed most.
Well regarded for its level of detail, assessment features, and challenging review questions and exercises, this study guide helps you master the concepts and techniques that will allow you to succeed on the exam the first time.
The study guide helps you master all the topics on the MCSA 70-740 exam, including:
Windows Server installation in host and compute environments, including Nano Server
Storage: configuring disks and volumes, implementing server storage, and data duplication
Hyper-V implementation, including VM settings, storage, and networking
Windows container deployment and management
High availability: HA/DR options, failover clustering, Storage Spaces Direct, VM movement, and network load balancing
Server environment maintenance and monitoring
Companion Website
The website contains two free, complete practice exams and more than one hour of video lessons.
Includes Exclusive Offer for 70% Off Premium Edition eBook and Practice Test
Pearson Test Prep online system requirements:
Browsers: Chrome version 40 and above, Firefox version 35 and above, Safari version 7, Internet Explorer 10, 11, Microsoft Edge, Opera. Devices: Desktop and laptop computers, tablets running on Android and iOS, smartphones with a minimum screen size of 4.7″. Internet access required.
Pearson Test Prep offline system requirements:
Windows 10, Windows 8.1, Windows 7, or Vista (SP2), Microsoft .NET Framework 4.5 Client; Pentium-class 1 GHz processor (or equivalent); 512 MB RAM; 650 MB disk space plus 50 MB for each downloaded practice exam; access to the Internet to register and download exam databases