Windows Server 2016 Unleashed
شرکت مایکروسافت در ارائه نسخه جدید ویندوز سرور 2016، روی سه اصل سادگی، انعطاف پذیری (Flexible) و باز بودن (Open) آن تاکید نموده و نیز بر بهینه سازی عملکرد هسته (Core Functionality) و زیرساخت آن (Infrastructure) متمرکز شده که در نتیجه آن، بهینه نمودن محیط مجازی سازی Hyper-V و نیز عملکرد موثر Containers های ویندوز می باشد. همچنین از سمتی دیگر، در ویندوز سرور 2016 تدابیر امنیتی بالایی از جمله موارد امنیتی تعبیه شده (Security Enhancements) روی پلتفرم Azure ، پشتیبانی از مدیریت دسترسی ها و احراز هویت، رمزنگاری (Encryption)، بالابردن امنیت شبکه و مدیریت management نیز فراهم شده است.
لینک دانلود
Windows Server 2016 Unleashed
حجم: 57 مگابایت

دانلود
رمز فایل: technet24.ir

Windows Server 2016 Unleashed
Copyright 2018
Dimensions: 7″ x 9-1/8″
Pages: 1584
Edition: 1st
List Price: $47.99
Published Sep 3, 2017 by Sams
ISBN-10: 0-13-458375-2
ISBN-13: 978-0-13-458375-4
Book + Content Update Program
This is the most comprehensive and realistic guide to Windows Server 2016 planning, design, prototyping, implementation, migration, administration, and support. Extensively updated, it contains unsurpassed independent and objective coverage of Windows Server 2016's key innovations, from the cloud and containers to security and mobility.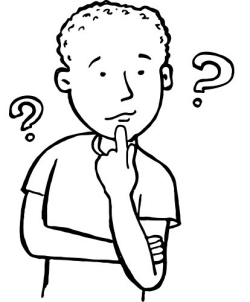 Windows Server 2016 Unleashed reflects the authors' extraordinary experience implementing Windows Server 2016 in large-scale environments since its earliest alpha releases. Microsoft MVP Rand Morimoto and colleagues fully address all aspects of deploying and operating Windows Server 2016, including Active Directory, networking, application services, security, administration, business continuity, virtualization, optimization, and troubleshooting. You'll find up-to-the-minute coverage of new features ranging from Storage Spaces Direct to Cluster-Aware Updating, and Dynamic Access Control to Nano Server.
Valuable for Windows pros at all levels, this book will be indispensable especially for intermediate-to-advanced level professionals seeking expert, in-depth solutions. Every chapter contains tips, tricks, best practices, and lessons learned from actual deployments—practical help for solving real problems.
Detailed information on how to:
Take full advantage of key Windows Server 2016 innovations
Plan, prototype, install, migrate to, and deploy Windows Server 2016 and Server Core
Design a modern Windows Server Active Directory, from OUs and infrastructure to Federated Forests and Lightweight Directories
Deliver reliable networking services: DNS, WINS, DNSSEC, DHCP, IPv, IPAM, and IIS
Systematically harden server-level security
Protect data in transit with PKI, certificates, rights management, and IPsec encryption
Safely provide appropriate remote and mobile access for your users
Efficiently administer, automate, maintain, and document Windows Server production environments
Control Windows devices centrally with Group Policies and Policy Management
Implement advanced fault tolerance, clustering, and other business continuity features
Optimize, tune, and debug Windows Server, and plan for growth
Leverage integrated application services, including SharePoint and Hyper-V